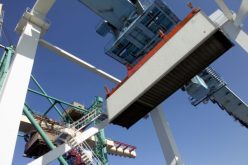 According to Article 3 of the Revised ECOWAS Treaty, one of the main objectives of ECOWAS is to promote the economic integration of the region by establishing, among other things, a Free Trade Area (FTA).
The instrument created for this purpose is the ECOWAS Trade Liberalisation Scheme (ETLS). The ETLS is a tool which aims at the operationalization of the Free Trade Area. The ETLS mechanism ensures the free movement of originating products without the payment of customs duties and taxes of equivalent effect on importation into ECOWAS Member States.
The ETLS was established in 1979 and at that time only covered agricultural products and handmade crafts. Then, in 1990, it was extended to industrial products. This expansion required the formulation of rules relating to the definition of the concept of "products originating" from ECOWAS. The "Rules of Origin" have therefore been stated. An industrial product which complies with one of these Rules of Origin can benefit from the advantages of the ETLS.