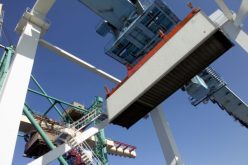 The ECOWAS Trade Liberalization Scheme (ETLS) is the main ECOWAS operational tool for promoting the Free Trade Area within West Africa. This is in agreement with one of the integration objectives of the community which is the establishment of a common market through "the liberalization of trade by the abolition among member states of custom duties levied on imports and exports and the abolition among member states of non-tariff barriers" (Article 3 of the ECOWAS Treaty).
The scheme has undergone a series of transformation since its inception, for example in respect of the categories of goods that are covered. In 1979, only agricultural, artisan handicrafts and unprocessed products could benefit from the scheme. Following a review in 1990, the ETLS was extended to industrial products. Therefore, it became important to define what products were originating from the ECOWAS region.
The rules of origin are defined in the ECOWAS protocol A/P1/1/03 of 31st January 2003. Originating products should meet either of the following criteria:
Wholly produced goods; goods whose raw materials completely originate from the ECOWAS region
Goods which are not wholly produced but their production requires the exclusive use of raw materials which are to be classified under a different tariff sub-heading from that of the product
Goods which are not wholly produced but their production requires the use of materials which have received a value-added of at least 30% of the ex-factory price of the finished goods
How can companies access the scheme?
Registration under the ETLS consists of two procedures: the Enterprise procedures and the National Approvals Committee procedures.
Enterprise Procedure:
The enterprise must send its completed application form and all supporting documents to the ministry responsible for ETLS matters in the country concerned.
National Approvals Committee Procedure:
The ministry sends the completed application forms to members of the National Approval Committee (especially set up to scrutinize ETLS applications). The committee holds a series of meetings and discussions to examine all ETLS applications. Approvals or disapprovals are then recommended. https://etls.ecowas.int/approval-procedures/
The report of the NAC recommending approvals is submitted to the responsible ministry which sends the report and dossiers on the recommended approvals to the ECOWAS Commission. The ECOWAS Commission reassesses the applications and if satisfied with the NACs approvals, sends out notification letters to all member states informing them of the newly approved enterprises and products. After the notification letters are sent out, approved enterprises obtain certificates of origin for their approved products from their responsible ministries.
For more information on understanding the ETLS Scheme please, kindly follow the link to contact the NAC members present in ECOWAS 15 Member states. https://etls.ecowas.int/contact/