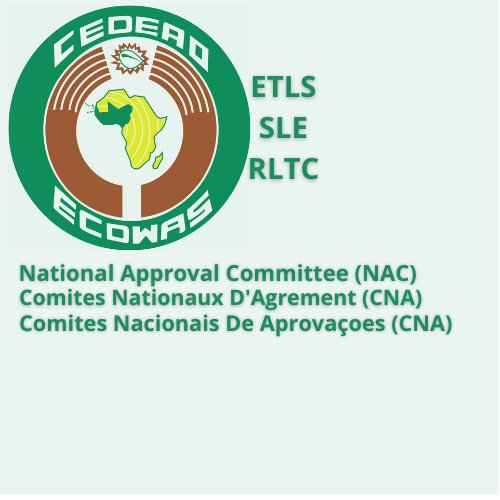 Virtual Training Workshop of the Members of National Approvals Committees (NACs) of the member states on the use of the website and the portal of the ECOWAS trade liberalisation scheme (etls), 26th – 27th october 2020,
One of the key challenges to the smooth operationalisation of the ETLS Scheme is the Transmission of real-time information between the various National Approval Committee from the ECOWAS Member states and the ECOWAS Commission. This lag in transmission of Approval related information, loss, or late physical delivery of documents relating to Enterprise and product approval by courier companies contributes immensely to the difficulties experienced by Enterprise at the border, National Approval Committees, and the ECOWAS Commission in the achievement of a seamless scheme.
For this reason, the ECOWAS Commission launched the ETLS Website in November 2019 as a panacea to the documents transmission and exchange issues experienced by the NAC and the ECOWAS Commission, provide a one-stop-shop for all ETLS Related information and narrow the communication gaps to facilitate direct communication between various NAC from the ECOWAS Member States in real-time. However, NACs from Member State are yet to fully maximize the ETLS website and Portal for the dissemination of information defeating the aim for the creation of the site.
The ECOWAS Commission in collaboration with Trade Facilitation West Africa II program through GIZ will be organising a Virtual Training for Members of the National Approval Committee on the use of the ETLS website and Portal from the 26th -27th October 2020.
Virtual training will include:
Presentation of the rationale and the structure of the platform
Exchange of Documents (Between the Member States and ECOWAS):     Focal Point Profile Management, Provision of ETLS Basic Information, Provision of ETLS Contact Profile, Exchange of Request Documents, Send request documents
Practical exchange of request documents between the Member States and ECOWAS: Follow up of the submitted request documents, Awaiting Request, Approved Notifications, Rejection Request, Provide More Information Request, Withdrawal Request, Request Status
Practical demonstration of ETLS Admin: Approved Enterprises, Approved Products, Approved Enterprises, and Products
Forum: Sharing of information and communications between focal points and ECOWAS, The forum contains details Member State Focal Point profile. Sharing or communicating both documents and messages
Forum has two (2) platforms: the General information sharing and communications: Everybody sees the information, Private information sharing and communications: Between two (2) persons 
Hands-on Practical on Member States Portal: Exchange of Documents (Between the Member States and ECOWAS)
Exchange of Documents (Between the Member States and ECOWAS)